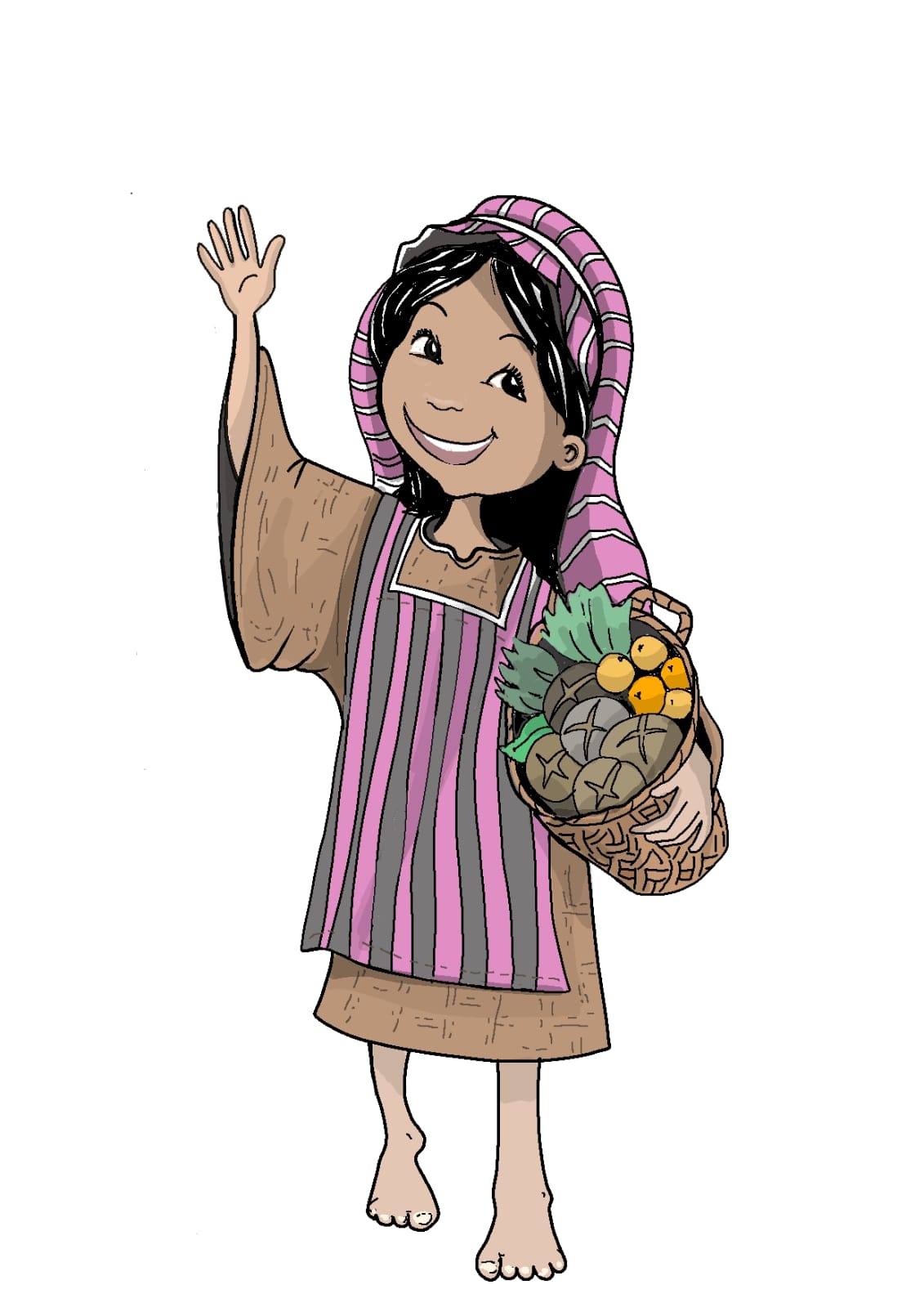 Meet Martina!
Martina is a young girl, that likes to help Marta with her Kitchen that provides for the needy!
However Martha's Kitchen being an industrial kitchen run by LOOP volunteers, supported by the Alfred Mizzi Foundation, can be a dangerous place for Kids of Martina's age, with knives and hot dishes often in use! So only adults with the adequate training can go in there! Its also a way to love the people who will eat the food – making they get only the best healthy food!
But Martina isn't one to give up! and she knows she can learn a lot on the way whilst giving her fair share….and in doing so she is inviting all children to join her club…of course with the parents permission.

What is Martina's Club about?
Martina's club is an online club where Martina will:
– Share nice recipes from Martha's Book of Recipes with Love that children can do with the adults at home.
– Share ideas of how young people around her age can learn the value of service, helping around at home and kid's friendly environments such as school
– Opportunities to meet with other children and celebrate food, service and community values
How can I join Martina's Club?
Martina is always happy to welcome any young person who has his or her parents permission to do so! In fact we will need their help since all communication will happen with your parent or guardian. Martina will only share things that she has done with, or learnt from Martha, so it would be lovely for you to share the club activities with the people who care for you too!
Your parent or guardian can fill in the form below so you can receive your welcome pack and start receiving our communication:)